We're all at Bess's house and it's done up in pink and blue construction paper question marks, with crepe streamers loping along the front wall and across the fire place, and Mylar balloons crowding us into the living room, and beads on every neck, and party favors and little bags of Jordan almonds strewn all over. The mini quiches are delicious and perfectly done and carry with them an air of quiet desperation. It's a lot, and it's a lot like Bess, who in college used to let us know that her half-birthday was coming up and expected us to care and/or celebrate with her, and now here she is going to be a mother of a human and we are here to find out what kind. Most of us find all of this obnoxious or even offensive, either for the overdone Pinteresty self-indulgence of a gender reveal party or because we know better than she does about gender and the patriarchy et al. And some of us just have personal beef with Bess, of course, Bess being the kind of person who wanders oblivious through the universe and manages to irritate just by being generally a happy person. Anyway. There's going to be cake.
Bess's husband is around but he doesn't really rate. Just a tucked in polo shirt out on the periphery. And look, it's true that we're all assholes here. It's the suburbs. You don't end up out here by being thoughtful and uncompromising in your beliefs. But: it's time to cut the cake, and Bess is holding this big cake knife while her cousin Claire Ellen takes pictures on her phone and then on Bess's phone and then with a fat heavy SLR camera and then an Instax. Bess leans over dramatically and slides the blade into the cake once, twice, and then places the knife underneath the slice she's made. More photos as she lifts the piece of cake away, first Bess smiling, then Bess confused, then Bess with tears in her eyes.
Later, while Bess tries to not publicly scream into a cell phone and we're all eating a pretty delicious but undyed cake, we get to feeling bad. The cake sticks to the roofs of our mouths. Bess can be awful, but all she wants is a life with discrete meaning, which isn't that awful when put that way. And who are we? Just the background texture of a story she'll tell, and it'll be either funny or an outrage, or else it'll ruin that little nebulous life growing in her in one of thousands upon thousands of small ways, the story of the first time the baby disappoints. Which can't be stopped. It'd be Bess doing it or someone else. It'll start here or it'll start in a little while or it's already begun. Things go wrong, and there you are, and that's being a person.
Bess gets off the phone, looking pitiable. The right thing to do would be to console her, to say it doesn't matter, to say the party is grand, and what's coming will be grander. Let her steal a moment or two for herself and her baby from the growing dark. We don't do that, though. We either look at her or make a point of not looking at her. Feet shuffle. Each of us has something to do with their hands, a drink to sip, a hangnail to finally rip free. Someone tells a loud story about diets, how they're hard, how nobody ever gets enough grace.
—
Zach VandeZande is an author and professor. He lives in Ellensburg, Washington (sometimes) and Washington, DC (sometimes). He is the author of a novel, Apathy and Paying Rent (Loose Teeth Press, 2008), and a forthcoming short story collection, Liminal Domestic: Stories (Gold Wake Press, 2019). He knows all the dogs in his neighborhood. Find him at zachvz.com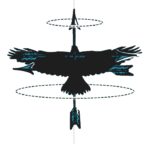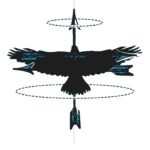 Artwork by: Pexels