When You Tell Me I'd Be Prettier With Straight Hair
I look at my menu / try to crawl between the t's in spaghetti / printed neatly /without frill / even they survey my curls // I think about the door / how I could flip / this table /walk out / purse bobbing on my shoulder / fro unmoving / like / thick Miami heat // but / this decorum I've painted / re-painted / slathered like cold Vaseline on my lips / keeps the anger null / moist / tender / dissolves it between my teeth// my friends across the table / men // all their hair costs / is a biweekly haircut /  twenty bucks and side of pride for Rogaine / Hair Club for Men // they walk into rooms / with curls / and they cool / they cultured / they bold //  how you get it like that / man/ how you get that curl to fly // my curls walk in / and they ugly / they unpretty / they wrong // my back stiffens against this restaurant chair / it's straight too / this room / too bright /  for dinner // your eyes / too hungry // they ride my naps until / they gasp for air / your weight pulls them / flat / straining / straight //
Song of My Muhammad1
after Walt Whitman
I know I have the best of time and space in my two black fists
in my black brain, the way I can never, will never be measured,
this, my immeasurable greatness,
this, my beauty and my speed
I do not need
your whiteJesus or even your feeble praise—
I know I'm the prettiest thing that ever lived.
No friend of mine tells me who I can worship,
no friend of mine stops my dance around the ring,
no friend of mine labels my chair anything but throne,
I have no chair, no church, no philosophy that does not salute me as a king,
no man can stop my left hand hooking, hooking,
no man can stop the poetry I keep under my Lousville lip,
I'm so mean I make medicine sick.
Today, I shoulder my way into a crowded heaven,
where my hands are steady and my mind is strong,
and I say to my spirit:
you are golden, even here, golden,
and my spirit says: I am satisfied.
1 using lines from Walt Whitman's Song of Myself, verse 46, and Ali's own words
Sonnet with Kanye West and Late Uncle
"Don't rush to get grown, drive slow, homie."
—Kanye West, "Drive Slow"
Back then, it was as simple as forever—
moms and dads did not die and Kanye West
was who we listened to every day without guilt. Summer
was endless and full of cartoons and the sweet wet
scent of cereal milk in the morning. I remember that day,
all the cousins crammed in Junior's room, listening,
almost holding our breaths in the dark of that Hale County
house. Graduation Day played quietly. There'd be no disturbing
the adults who cackled down the hall, strong and invincible.
Back then, all I wanted was to be cool enough to know the lyrics—
not the chorus, but the obscure ones. It was simple,
then, the way we swore July would never end. Too young to fear it,
we let death, or worse, time, creep up behind us—
the song bounced on and hid the darker notes: tragedy, loss.
—
Ashley M. Jones is a poet and teacher in Birmingham, Alabama. She received a Rona Jaffe Foundation Writers Award. Her debut collection, Magic City Gospel (Hub City Press, 2017), won a silver medal in poetry in the 2017 Independent Publisher Book Awards. Her second collection, dark // thing, won the Lena-Miles Wever Todd Prize from Pleiades Press and is forthcoming in 2019. She directs the Magic City Poetry Festival.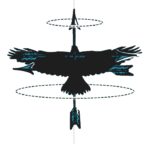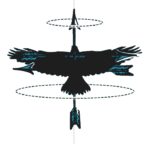 Artwork by: Louise Verdonne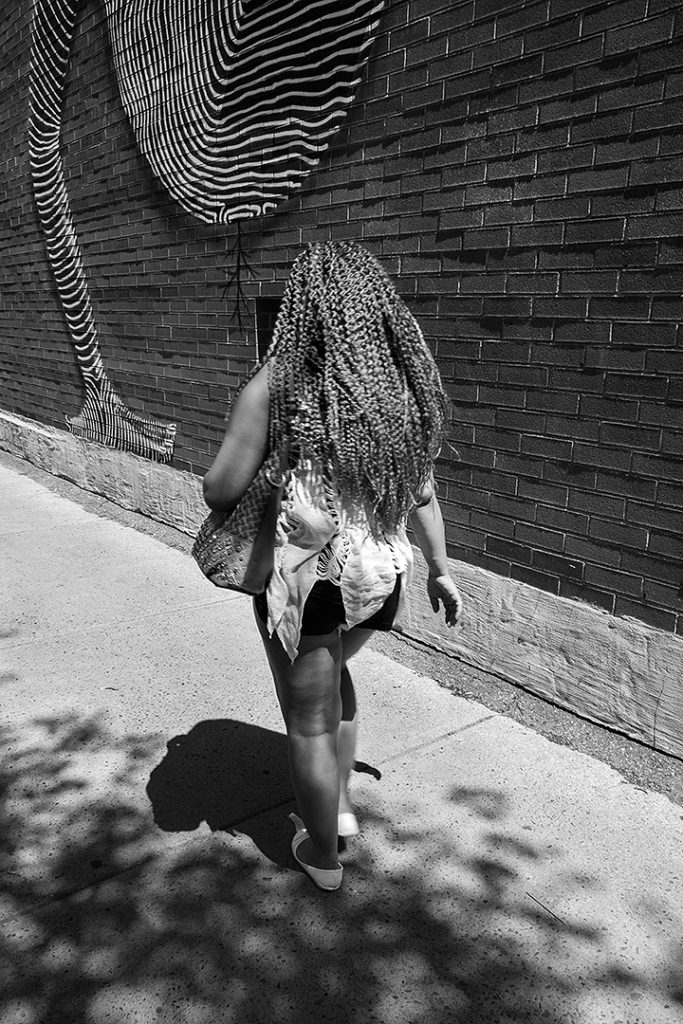 Louise Verdone has practiced photography, mostly street photography, since 1978. In 1981, she received a Fine Arts degree from Concordia University in Montreal, her hometown. She photographs in black and white, except when colour imposes itself. Her canvas is usually Montreal.
Links
web: louiseverdonephotos.ca/home.html
instagram: @louiseverdonephotos/
twitter: @LouiseVerdone