jessie knoles is a midwesterner living in washington state. her poems have appeared on cosmonauts avenue, the boiler journal, peach magazine, and third point press, among others. she is a poetry editor for hobart pulp and founding editor of wohe lit. she has two chapbooks. she likes libraries, museums, forests, beer, airports, and her standard poodle named tony. you can read more about her on her website.
One of the first poems in Jessie Knoles' Once I Was Many Other Things states, "i don't write poetry i write thoughts or stories with line breaks." The chapbook is brimming with the sort of raw, confessional work this line suggests, but these poems are indeed "many other things." Throughout the work we see a portrait of a speaker who will be painfully familiar to many readers, illuminated with imagery that flows together with the imprecise logic of a dream. There's a layer of vivid fantasy threaded throughout, giving the collection the same hazy, mesmerizing glow as the moon that hangs above so many of these poems.
Knoles evokes both poignance and humor with that fantasy. The speaker hides herself away in a tree trunk, "think[s] in slugs," fantasizes about eulogies for rotten pumpkins and leads an impromptu parade to the rhythm of a shaken tic-tac box. It's weirdness of the most delightful variety, sometimes coaxing us to a deeper metaphor, but often simply inviting us to play.  
In much the same way, Knoles' language and imagery often swings between ephemeral and deeply embodied, fantastical and intimately mundane. Nowhere is this more apparent than within the speaker's own body, which is the site of both intense pleasure and deep anxiety. There's a clear divide between the body and the self, and that body is "holy," it is "… put on/a platter for/you," it is full of "shitty gut flora," covered in "hair that/has been growing… for decades now," indicating both a sincere fondness and sometimes frustration with the form she inhabits.
Moving through the world within that body is also fraught, lonely and anxious with "the possibility of a/brain tumor;" the speaker was born "two weeks late which means maybe/the world was unsure if it wanted me," and her body's power is felt most "when i'm/in a state of constant mild pain." More often than not, sexual relationships are also imbued with this anxiety, danger lurking just beyond what is explicitly named. The major exception to this is found in "Daily Bread", where we see her alone and indulging in sexual pleasure for herself and
"put[ting] on show for
the birds, or the dogs that
sleep on couches across the street…
i let the things that have always
existed see a part of myself that
also has always existed but
i kept alone, in the dark…"
"Geography of Self" bridges the gap between the speaker's present, embodied reality and the  nostalgia that comprises an enormous amount of this chapbook's beauty and emotional impact. She attempts to leave "former versions of herself" in the sea, abandoning these selves even as she feels "their breaths in the chest of the//self that i am now." Although she tells us that her "landscapes will always be foreign," the speaker describes her childhood home and family ties with the deep, bittersweet love that can only come from the complexities one encounters as they move through the world as an adult, creating identity because, and in spite of, who they were raised to be. These connections are as present and vital as the body she inhabits or the romantic relationships she's currently embroiled in, the language describing them equally critical and tender. It is here that the collection, already deeply resonant, is perhaps at its most relatable and arresting.

—

Haley Campbell is a poet and editor who lives in Austin, Texas. She received her BA in English from the University of Mary Washington and is fascinated by gardening, medicine, gender, sexuality and faith. Her most recent work appeared in Hypertrophic Lit. She loves all the birds nobody else seems to appreciate, especially grackles.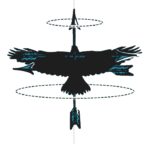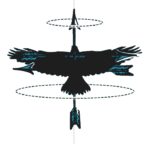 Naturally, we had a few follow-up questions for Jessie:
CAMPBELL: So many of these poems are centered in the body, and there seems to be a clear divide between the self and the physical form. Could you talk a little about that divide, the sense of observing the body from a distance?
KNOLES: I've always had issues of disassociation with my physical self. A lot of my anxiety started when I was in college. I remember once sitting in my dorm room just staring at my hands, wondering how they were mine and what that meant exactly. I still think a lot about myself, especially in an age where we focus a lot on the self—taking selfies, building 'brands', curating Instagram galleries and internet personas, etc. etc. etc. I'm always considering and reconsidering what it means to be stuck in this body, and how I can exist with what I've been given.
CAMPBELL: The poems I love the most in this chapbook reference childhood memories and grapple with the complex nature of home. Your last collection, Chasing Old Haunts, also featured some gorgeous pieces with similar themes. What signifies "home" to you these days? Is there anything (a song or a smell, a type of weather or turn of phrase) that makes you feel especially nostalgic?  
KNOLES: "Home" is definitely where my family is, and all of them are in Illinois, so Illinois is home. It's where I grew up. I haven't lived there for nearly five years but I think about it all of the time. I struggle daily with moving back but I know then I'd just miss Washington. That's how my brain works. A lot of my nostalgia is also heavily sentimentalized. Some things that have made me nostalgic recently: The Dixie Chicks, the smell of hay, cold sunny mornings, clear skies where I can see Orion, the sound of morning radio, seeing people playing soccer, crisp cold air at night, Norton Anthologies, and Wait Wait Don't Tell Me!. I'm pretty nostalgic for the moon and talk about it pretty often. It's partially my dad's fault—he texts me at least once a month to look at it.
CAMPBELL: Similarly, is your poetry something you've shared with your family?
KNOLES: I have shared some of my poetry with my family. I share most with my sister. She's kind of the bridge that connects me to the rest of my family. Sometimes she reminds them that I'm different, etc. When I graduated college, for example, she told them not to ask me what I was going to do next. I like that about her. She's my little sister but she's very much my protector. Anyway, my parents have copies of my chapbook and soon I'll send them copies of this book. They've seen me read poems once. I think they probably don't understand it, but they're proud of me no matter what. That's what Midwestern moms are for.
CAMPBELL: I love that some of these pieces are fantastical and humorous ("Tic Tic Tacs" and "The Brain Store" are great examples)! Where did you find the inspiration for those poems?
KNOLES: Both "Tic Tic Tacs" and "The Brain Store" are pretty old. I wrote them my senior year of college (2014), right after I met my boyfriend. I think his abstraction rubbed off on me a bit. I don't remember what I was thinking about when I wrote them, but I wrote them sitting in a cafe probably really caffeinated up. I was reading a lot of Joy Williams that semester, too. I think that influenced it. Joy Williams and new loves and caffeine and trying not to focus on anything too serious.
CAMPBELL: There are beautiful, intimate and sexy poems in this collection, and some that seem to hint at a deep sadness or hurt in the context of a relationship. Which piece most closely fits your definition of a love poem? Which one was hardest to get down on paper?
KNOLES: The most prominent love song in this collection is the love song to Illinois through my poem, "Central Illinois". I don't know if I have a definition of a love poem. I think most poems that I write which I consider to be love poems are poems that I feel the most the most feelings tied to. There is also a poem called "Love Song", which I think is the closest to a "love poem" I've ever written. I've been dating the same person for five years and it hasn't been an easy relationship. We're both navigating how to grow individually yet together and it is a hard thing to do with someone, I think. But I wrote "Love Song" for him one night while he was cooking dinner for us in our old apartment in Seattle. It felt like a really good, magical night. It wasn't anything special but it was special to me. The poem itself is pretty innocent. You can read it here. As far as "Central Illinois" goes, though, that's a poem in which I fully bow down to my roots. In that poem, I appreciate everything, even the bad parts, that has ever made me.
The hardest love poem I wrote is "Daily Bread" because it is a love poem to myself.