Jennifer Todhunter, Editor-in-Chief
Jennifer is a Canadian writer from southwestern British Columbia. Her stories have appeared in SmokeLong Quarterly, Necessary Fiction, CHEAP POP, and elsewhere. Her work has been selected for Best Small Fictions and Wigleaf's Top 50 Very Short Fictions. She's online at foxbane.ca and @JenTod_.
Leonora Desar, Fiction Editor
Leonora Desar's writing has appeared or is forthcoming in River Styx, Passages North, Black Warrior Review Online, Mid-American Review, SmokeLong Quarterly, Hobart, and Quarter After Eight, among others. She won third place in River Styx's microfiction contest, and was a runner-up/finalist in Quarter After Eight's Robert J. DeMott Short Prose contest, judged by Stuart Dybek. She writes a column for New Flash Fiction Review—DEAR LEO. She avoids writing @LeonoraDesar and by fiddling with www.leonoradesar.com.
Dina Relles, Nonfiction Editor
Dina L. Relles lives and writes in rural Pennsylvania. Her work has been/will be featured in The Atlantic, matchbook, Monkeybicycle, CHEAP POP, Paper Darts, Passages North, River Teeth, and Wigleaf, among others, and has been nominated for the Pushcart Prize, Best Microfiction, and Best of the Net. She also serves as an Assistant Prose Poetry Editor at Pithead Chapel. More at dinarelles.com or @DinaLRelles.
Alina Stefanescu, Poetry Editor
Alina was born in Bucharest and raised in Alabama. She currently resides in a liminal state between homelands. She enjoys doing readings for her recent poetry collection, "Stories to Read Aloud to Your Fetus" (Finishing Line Press). Her debut fiction collection, 'Every Mask I Tried On', won the 2016 Brighthorse Books Prize. She can't wait for you to read it. More online at alinastefanescuwriter.com or @aliner.
Ana Prundaru, Art Director
Ana is a Zurich-based visual artist and writer, whose work has recently appeared in Storm Cellar, Hayden's Ferry Review, New England Review, BUST Magazine, among others. She is the author of five poetry collections, most recently "Anima" (Dancing Girl Press). Find her on Twitter @the_anamaria.
Cavin Bryce, Fiction Reviewer
Cavin Bryce is a twenty-one year old student of English attending the University of Central Florida. He spends his time off sitting on the back porch, sipping sweet tea and watching his hound dog dig holes across a dilapidated yard. His work has been published in Hobart, CHEAP POP, OCCULUM, and elsewhere. He tweets at @cavinbryce.
K.B. Carle, Social Media Coordinator
K.B. Carle lives outside of Philadelphia, Pennsylvania and earned her MFA from Spalding University's Low-Residency program in Kentucky. When she is not exploring the realms of speculative, jazz, and historical fiction, K.B. avidly pursues misspelled words, botched plot lines, and rudimentary characters. Her stories have appeared in Fiction Southeast, FlashBack Fiction, The Molotov Cocktail, The Cabinet of Heed, and elsewhere. She can be found online at kbcarle.wordpress.com or find her on Twitter @kbcarle.
First Readers:
Meghan Jackson
Meghan Jackson is lifelong Iowan with a BA in English from Iowa State University. In her free time she likes to read, eat weird food, and spend time with her cross eyed cat, Winnie. She has work published in Cotton Xenomorph. Check out her Twitter: @missmegjax.
Scott Ray
Scott Ray is from Mississippi. He lives and teaches in Denton, Texas, where he is a PhD candidate at the University of North Texas.
Claire Hodgdon
Claire Hodgdon is a writer based in New York City. She has an MFA in Nonfiction from Columbia University and is working on a memoir. Find her on Twitter at @claire_hodgdon.
Shriram Sivaramakrishnan
Shriram Sivaramakrishnan is a proud alumnus of The Seamus Heaney Centre for Poetry. His debut chapbook, 'Let the Light In' was published by Ghost City Press. His poems have appeared in The Stinging Fly, Noble Gas, Memoryhouse, and of course, Pidgeonholes. Shriram tweets at @shriiram.
Chelsea Stickle
Chelsea Stickle writes flash fiction that appears or is forthcoming in Jellyfish Review, Pithead Chapel, Cleaver, The Nottingham Review, After the Pause, Five on the Fifth, Crack the Spine and others. She lives in Annapolis, MD with her black rabbit George and an army of houseplants. Find her online at www.chelseastickle.com or on Twitter @Chelsea_Stickle.
Joaquin Fernandez
Joaquin Fernandez is a recovering filmmaker and Miami native perpetually tinkering with his first novel. His fiction has appeared in Okay Donkey, Cotton Xenomorph, Rhythm & Bones among others. He's also been nominated for a Pushcart Prize and a Best Small Fiction Prize, as well as being A Foreword INDIES Finalist. He can be found on Twitter @Joaqertxranger.
Emily James
Emily James is a teacher and writer in NYC. Her work can be found or is forthcoming in Pidgeonholes, X-Ray lit, Hippocampus, The Atticus Review, The Rumpus, JMWW Journal and elsewhere. She was also the recipient of the 2019 Bechtel Prize from Teachers and Writers' Magazine. You can tweet her @missg3rd.
Ottavia Paluch
Ottavia Paluch is a Canadian, disabled high school student. A featured Gigantic Sequins Teen Sequin for 2018, her work is published or forthcoming in The Cerurove, Alexandria Quarterly, The Rising Phoenix Review, and The Hellebore, among other places. She's a blog correspondent for Body Without Organs. Find her complaining on Twitter @OttaviaPaluch.
Christine M. Hopkins
Christine M. Hopkins is a Haitian American writer and sports journalist living in Iowa. She is the editor-in-chief at OUT/CAST, a journal of queer Midwestern writing and art, and the contributing editor at Swish Appeal. Her poetry and prose have appeared in The Southampton Review, FIVE:2:ONE's #thesideshow, IOLit, and more. She tweets @hoptine.
Michael O'Neill
Michael O'Neill writes fiction and poetry in Chicago. His work has appeared in Maudlin House, Ghost City Press, WhiskeyPaper, Literary Orphans, Unbroken Journal and Great Lakes Review, among others. Follow him @mt_oneill20.
Nedjelko Spaich
Nedjelko Spaich is a Serbian-American writer whose work is forthcoming in The Jellyfish Review and has appeared in Cagibi Literary Journal, Reflex Fiction, Los Angeles Review of Books, and LAist. He is a graduate of Bennington College. He lives in Los Angeles. Follow him on Twitter: @Nedjelko.
April Bradley
April Bradley recently moved to Durham, North Carolina after living on the Connecticut shoreline near New Haven for many years. Her writing has been twice nominated for the Pushcart Prize as well as for The Best of Small Fictions and for the Best of the Net Anthologies. April's work has appeared in CHEAP POP, Hypertrophic Literary, Journal of Compressed Creative Arts, Narratively, NANO Fiction, Smokelong Quarterly's "Why Flash Fiction" Series, and Thrice Fiction, among others.  She also serves as a submissions editor at SmokeLong Quarterly. Find her online at www.aprilbradley.com and on Twitter @april_bradley.
Nolan Liebert, Founder
Past and future contributors! Please keep us informed about your upcoming news (publications, workshops, nominations, awards). Email us: pidgeonholesnews@gmail.com.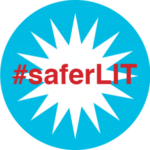 We recognize that abuse and sexual harassment are endemic to the literary community and are committed to keeping our journal a safe space. Please contact us at pidgeonholesmag@gmail.com if you have any questions or concerns.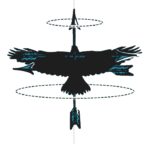 Photo by: Ana Prundaru