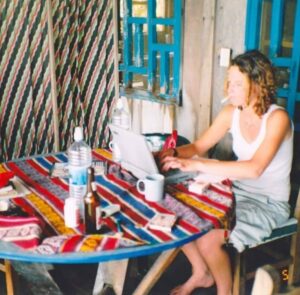 Jennifer Todhunter, Editor-in-Chief
Jennifer is a Canadian writer from the southwestern coast of British Columbia. Her stories have appeared in SmokeLong Quarterly, Hobart, The Forge, and elsewhere. Her work has been selected for Best Small Fictions, Best Microfictions, and Wigleaf's Top 50 Very Short Fictions. She's the founder of Trash Mag and online at foxbane.ca and @JenTod_.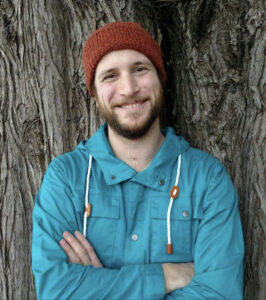 Andrew Sargus Klein, Managing Editor
Andrew Sargus Klein is a queer poet, essayist, and critic living in Baltimore with his partner and their two cats. His work has appeared in the Kenyon Review, Hyperallergic, Nashville Review, Pithead Chapel, Cosmonauts Avenue, The Offing, Atticus Review, and elsewhere. He is a former contributing editor at Territory and poetry reader at Little Patuxent Review. He holds an MFA in Creative Writing & Publishing Arts from the University of Baltimore.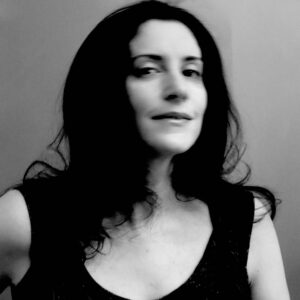 Leonora Desar, Fiction Editor
Leonora Desar's writing has appeared in River Styx, Passages North, The Cincinnati Review, Black Warrior Review, and Columbia Journal, where she was chosen as a finalist by Ottessa Moshfegh. Her work has been selected for The Best Small Fictions 2019, Best Microfiction 2019 and 2020, and the Wigleaf Top 50 (2019 and 2020). She won third place in SmokeLong Quarterly's 2020 Award for Flash Fiction and River Styx's 2018 microfiction contest, and was a finalist in Quarter After Eight's Robert J. DeMott Short Prose Contest, judged by Stuart Dybek, and Crazyhorse's Crazyshorts! contest. She writes a sometimes practical advice column for New Flash Fiction Review—DEAR LEO.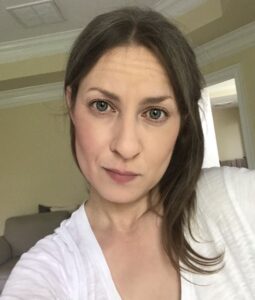 Dina L. Relles, Nonfiction Editor
Dina L. Relles is a writer, editor, and former attorney living in rural Pennsylvania. Her work has appeared in The Atlantic, DIAGRAM, matchbook, Monkeybicycle, Hobart, CHEAP POP, Passages North, New South Journal, and Wigleaf, among others. She's currently working on two short books of fragmented prose. More at dinarelles.com or @DinaLRelles.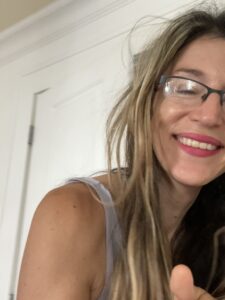 Alina Stefanescu, Poetry Editor
Alina Stefanescu was born in Romania and lives in Birmingham, Alabama with her partner and several intense mammals. Her writing can be found in diverse journals, including Prairie Schooner, North American Review, FLOCK, Southern Humanities Review, Crab Creek Review, Virga, Whale Road Review, and others. She serves as Poetry Editor for Pidgeonholes, Poetry Editor for Random Sample Review, Poetry Reviewer for Up the Staircase Quarterly, and Co-Director of PEN America's Birmingham Chapter. She was nominated for 5 Pushcart Prizes by various journals in 2019. A finalist for the 2019 Kurt Brown AWP Prize, Alina won the 2019 River Heron Poetry Prize. She still can't believe (or deserve) any of this. More online at www.alinastefanescuwriter.com.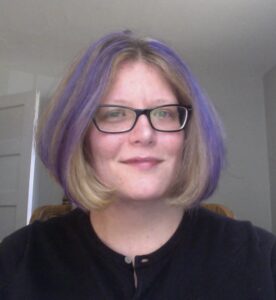 April Bradley, Associate Fiction Editor
April Bradley is a Durham, North Carolina-based writer and editor. Her work appears or is forthcoming in such publications as Blink Ink, CHEAP POP, CRAFT, JMWW, Narratively, and Smokelong Quarterly. Her fiction and essays have been honored by residency support from Vermont Studio Center and Rivendell Writer's Colony. She is the publisher and founding editor of Ruby Literary Magazine and Press and serves as an associate editor for fiction at Pidgeonholes and as a submissions editor at SmokeLong Quarterly. April is a Best American Essays, Pushcart Prize, Best of Microfiction, and Best of Small Fictions nominee, and a graduate of Eckerd College and Yale Divinity School.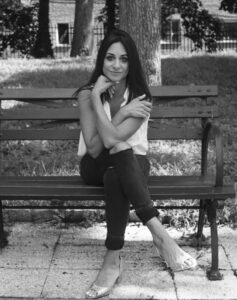 Emily James, Associate Fiction Editor
Emily James is a teacher and writer in NYC. She is the CNF Editor at Porcupine lit. Her story "Zero" was a Smokelong Flash 2020 Finalist, and the winner of the 2019 Bechtel Prize. Her work can be found in Guernica, River Teeth, The Atticus Review, Jellyfish Review, and elsewhere.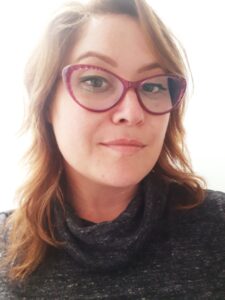 Adrienne Crezo, Associate Poetry Editor
Adrienne Crezo (she/her/hers) is an editor, Pushcart-nominated writer, Tin House scholar (2022) and native Oklahoman of Comanche descent. She serves as an editor at Daily Kos, a progressive political news and activism organization, and as a poetry reader for Okay Donkey. She spends her time walking the world's unkindest pughuahua, taking poetry workshops, and writing very long sentences. Adrienne lives in Ohio and on Twitter @adriennecrezo.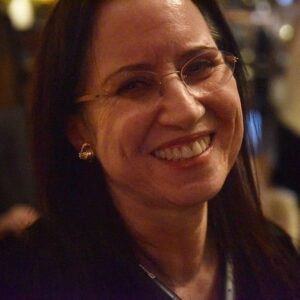 Francine Witte, Associate Poetry Editor
Francine Witte's poetry and fiction have appeared in Smokelong Quarterly, Wigleaf, Mid-American Review, Passages North, and many others. Her latest books are Dressed All Wrong for This (Blue Light Press) The Way of the Wind (AdHoc fiction) and (The Theory of Flesh.) Her chapbook, The Cake, The Smoke, The Moon (flash fiction) was published by ELJ September, 2021. She lives in NYC.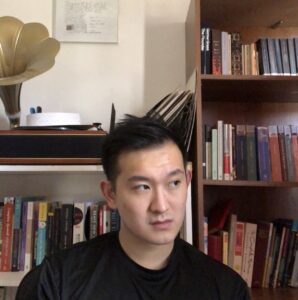 Haolun Xu, Associate Poetry Editor
Haolun Xu is a Chinese American poet, writer, and filmmaker based in New Jersey. He is the author of the debut chapbook Ultimate Sun Cell, published by New Delta Review in December 2021. Xu's writing has appeared in literary journals such as Gulf Coast, Narrative Magazine, and more. You can find him on Twitter at @haolun1 and Instagram at @xuhaolun.
Ahmad Adedimeji Amobi, First Reader
Ahmad Adedimeji Amobi is a Nigerian creative writer and journalist. He currently is a final year student of English at the University of Ilorin and was longlisted for the maiden Punocracy Prize for Satire. His work appears or forthcoming on A Long House, Popula, Voyage YA Journal, Sahelien, Hobart Pulp, Brittle Paper, Critical Muslim, The Kalahari Review and elsewhere.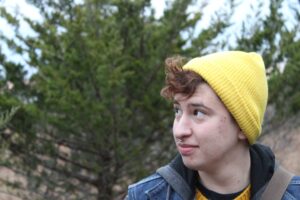 Alex Everette, First Reader
Alex Everette is a barista, gardener, and cat dad living in Rhode Island. He studied English with a focus on creative writing at Bridgewater State University and occasionally publishes a poem or two of his own. He's exceptionally interested in work that explores the meaningful minutia of life and plays with the limits of the craft.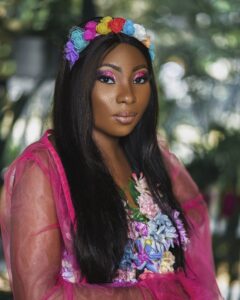 Boloere Seibidor, First Reader
Literary gangster/seasonal romanticist. Boloere Seibidor—B.S—is an African writer, her work featured on The Temz Review, Feral Journal, Neologism, and others. She is largely inspired by music and art and all things beautiful, unnamed. Say hi on Twitter @BoloereSeibidor, where she fondly calls herself a black swan.
Chelsea Stickle, First Reader
Chelsea Stickle lives in Annapolis, MD with her black rabbit George and an army of houseplants. Her flash fiction appears in Monkeybicycle, The Molotov Cocktail, matchbook, McSweeney's Internet Tendency and others. Her work has been nominated for Best Microfiction, Best of the Net, Best Small Fictions and the Pushcart Prize. Breaking Points, her debut chapbook, is forthcoming from Black Lawrence Press (fall 2021). Read more at chelseastickle.com/stories or find her on Twitter @Chelsea_Stickle.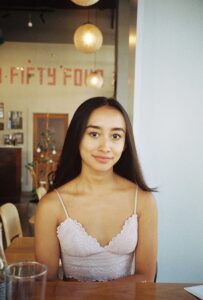 Divya Maniar, First Reader
Divya Maniar is a writer and dancer from Singapore. She studied Comparative Literature and Philosophy at Brown. Her work is in or forthcoming at Joyland, Hobart, HAD, Heavy Feather Review, and elsewhere. She can be found on Twitter @divyalymaniar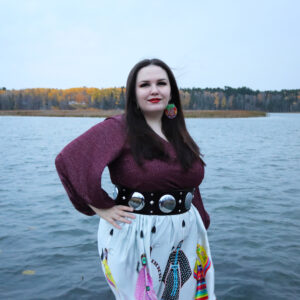 Elizabeth Barrett, First Reader
Elizabeth Barrett is from the Red Lake Band of Ojibwe in Minnesota. She is an undergraduate at Dartmouth College studying English with a Creative Writing concentration and Women, Gender, and Sexuality Studies. She is an AmeriCorps Member, an Assistant Nonfiction Editor for Newfound, and an Arts Reporter for The Dartmouth. Find her on Twitter @lizbrrett.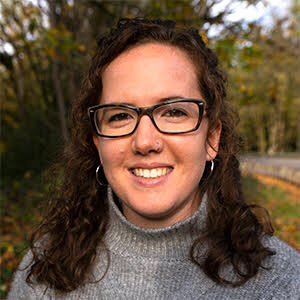 Erin Schallmoser, First Reader
Erin Schallmoser (she/her) lives in Bellingham, WA and loves moss, slugs, and the moon. Her work can be found in Hobart, Rejection Letters, Maudlin House, Moonpark Review, Sledgehammer and elsewhere. She is the founder and editor-in-chief of Gastropoda, and is on Twitter @dialogofadream. You can read more at erinschallmoser.com/.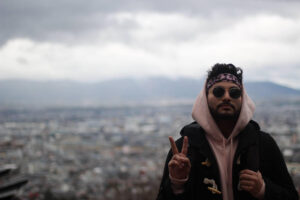 Fareh Malik, First Reader
Fareh
Malik has erupted forth into the field of written poetry like fresh-water does an estuary. Originally a spoken word poet, he has been recognized internationally by many literary presses and has won several poetry awards in little over a year. His debut book
Streams That Lead Somewhere
 is forthcoming in 2022 with Mawenzi House Publishers.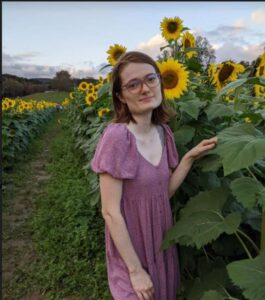 Hannah Page, First Reader
Hannah Page's work can be found in Eclectic and Sagebrush Review. She has a B.A in English and minor in Creative Writing, and an M.A. in Applied Linguistics (2021). While an undergrad, she had the chance to attend Convivio Creative Writing Conference in 2018 and be Co-editor in Chief of Eclectic. She is currently focusing on how to incorporate poetry into the EFL/ESL classroom. In her free time Hannah likes to embroider. She lives in Atlanta.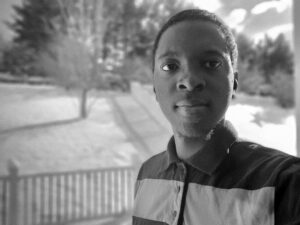 Ife O. Ola, First Reader
Ife O. Ola is a writer from Nigeria.  A 2021 Miles Morland Scholarship finalist, his writing has been published by The Poetry Society U.K, The Times, The Center for Fiction and the Havard-based Transition Magazine.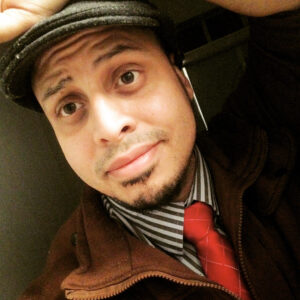 Joaquin Fernandez, First Reader
Joaquin Fernandez is a writer, editor, and recovering filmmaker perpetually tinkering with his first novel. His work has appeared in Lost Balloon, Cheap Pop, and X-R-A-Y Magazine among others. He is currently the Associate Fiction Editor for Okay Donkey Press as well as an Associate Nonfiction Editor for Pidgeonholes.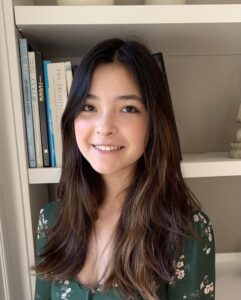 Kaya Dierks, First Reader
Kaya Dierks is an incoming freshman at Yale University. Her stories are published in The Adroit Journal, SmokeLong Quarterly, GASHER Journal, and elsewhere. She is the Fiction Editor of GASHER Journal. Find her on Twitter @kayadierks.
Mary Hanrahan, First Reader
Mary lives in the middle of Michigan with her family and three dogs. Her most recent work appears in Booth, The McNeese Review, Boudin, and Sugar House Review.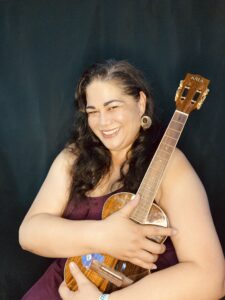 Melissa Llanes Brownlee, First Reader
Melissa Llanes Brownlee (she/her), a native Hawaiian writer, living in Japan, has work published or forthcoming in Booth, Pleiades, The Citron Review, Waxwing, Milk Candy Review, (mac)ro(mic), Necessary Fiction, HAD, NFFR, trampset, jmww, Superstition Review and Best Small Fictions 2021. She tweets @lumchanmfa and talks story at www.melissallanesbrownlee.com.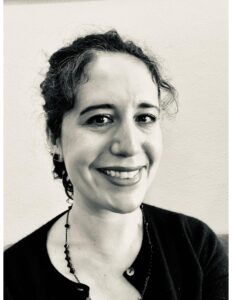 Natalie Marino, First Reader
Natalie Marino is a poet and physician. Her work appears in Bitter Oleander, Leon Literary Review, Midway Journal, Rust and Moth, Shelia-Na-Gig online, The Shore, The UCity Review, and elsewhere. Her poetry was nominated for a Pushcart Prize in 2021. Her chapbook, Memories of Stars, is forthcoming from Finishing Line Press. She lives in California.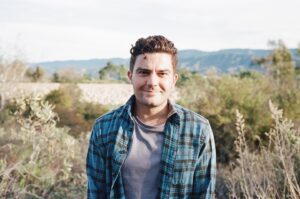 Nedjelko Spaich, First Reader
Nedjelko Spaich is a queer, Serbian-American writer living in Los Angeles, California. His fiction has been published in Jellyfish Review, Tiny Molecules, MoonPark Review, Cagibi Literary Journal, Reflex Fiction, and many other journals. His non-fiction work has appeared in LAist, LA Weekly, and elsewhere. He is a reader for Pidgeonholes, a graduate of Bennington College in Vermont, and formerly served as the Membership Director for Los Angeles Review of Books. Find him on Twitter @Nedjelko and nedjelkospaich.com.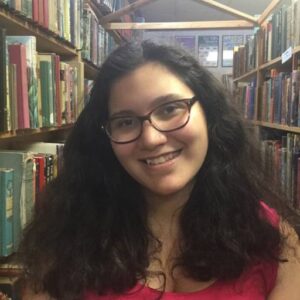 Sherrel McLafferty, First Reader
Sherrel McLafferty is a doctoral student at Bowling Green State University's Rhetoric and Writing program. She is a poet but writes in a variety of genres. Her hybrid work "In the Time of Virus" was a finalist for Booth's Unexpected Literature prize. Her poems have been or will be featured with Merrimack Review, Requited Journal, ArLiJo, Notre Dame Review, and Juked. Feel free to follow her on twitter @AwesomeSherrel or to check out her website for updates at sherrelmclafferty.com.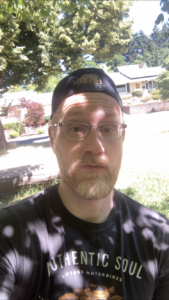 Will McMillan, First Reader
Will McMillan is a queer writer born and raised within the uncharted wild of the Pacific Northwest, where he still lives today. His essays have been featured in The Sun Magazine, Hippocampus, Atticus Review, Hobart, and Into the Void literary journals, among others. See more of him at willjmcmillan.com and @willmcmn. 
Nolan Liebert, Founder
Ana Prundaru, Flock Alumni
Past and future contributors! Please keep us informed about your upcoming news (publications, workshops, nominations, awards). Email us: pidgeonholesnews@gmail.com.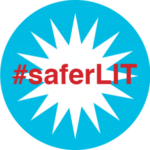 We recognize that abuse and sexual harassment are endemic to the literary community and are committed to keeping our journal a safe space. Please contact us at pidgeonholesmag@gmail.com if you have any questions or concerns.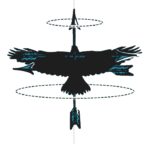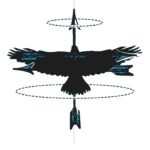 Photo by: Ana Prundaru