Jennifer Todhunter, Editor-in-Chief
Jennifer is a Canadian writer from southwestern British Columbia. Her stories have appeared in SmokeLong Quarterly, Hobart, The Forge, and elsewhere. Her work has been selected for Best Small Fictions, Best Microfictions, and Wigleaf's Top 50 Very Short Fictions. She's online at foxbane.ca and @JenTod_.
Leonora Desar, Fiction Editor
Leonora Desar's writing has appeared or is forthcoming in River Styx, Passages North, Black Warrior Review Online, Mid-American Review, SmokeLong Quarterly, Hobart, and Quarter After Eight, among others. She won third place in River Styx's microfiction contest, and was a runner-up/finalist in Quarter After Eight's Robert J. DeMott Short Prose contest, judged by Stuart Dybek. She writes a column for New Flash Fiction Review—DEAR LEO. She avoids writing @LeonoraDesar and by fiddling with www.leonoradesar.com.
Dina Relles, Nonfiction Editor
Dina L. Relles lives and writes in rural Pennsylvania. Her work has appeared in The Atlantic, DIAGRAM, matchbook, Monkeybicycle, Hobart, CHEAP POP, Passages North, New South Journal, and Wigleaf, among others. She also serves as an Assistant Prose Poetry Editor at Pithead Chapel. More at dinarelles.com or @DinaLRelles.
Alina Stefanescu, Poetry Editor
Alina Stefanescu was born in Romania and lives in Birmingham, Alabama with her partner and several mammals. Her debut fiction collection, Every Mask I Tried On, won the Brighthorse Prize and was published in May 2018. Her writing can be found in diverse journals, including Prairie Schooner, North American Review, FLOCK, Southern Humanities Review, Crab Creek Review, Up the Staircase Quarterly, Virga, Whale Road Review, and others. She serves as Poetry Editor for Pidgeonholes, Co-Director of PEN America's Birmingham Chapter, Co-Founder of 100,000 Poets for Change Birmingham, and proud board member of Magic City Poetry Festival.  A poetry finalist for the 2019 Kurt Brown AWP Prize, Alina won the 2019 River Heron Poetry Prize. She still can't believe any of this. More online at alinastefanescuwriter.com.
Shriram Sivaramakrishnan, Associate Poetry Editor
A proud alumnus of Seamus Heaney Centre for Poetry, Shriram Sivaramakrishnan is a first-year MFA student at Boise State University. His poems have recently appeared in Coast to Coast to Coast, Bird's Thumb, Pidgeonholes, among others. His debut pamphlet, Let the Light In, was published by Ghost City Press in June 2018. He tweets at @shriiram.
Emily James, Submissions Editor
Emily James is a teacher and writer in NYC. She's the CNF Editor of Porcupine Literary. Her recent work can be found/is forthcoming in Guernica, Jellyfish Review, River Teeth, CHEAP POP, Pithead Chapel, Pidgeonholes, Hippocampus, the Atticus Review, The Rumpus, JMWW Journal, among others. She is the recipient of the 2019 Bechtel Prize from Teachers and Writers' Magazine. You can find her online at emilysarahjames.com and tweet her @missg3rd.
April Bradley, Submissions Editor
April Bradley recently moved to Durham, North Carolina after living on the Connecticut shoreline near New Haven for many years. Her writing has been twice nominated for the Pushcart Prize as well as for The Best of Small Fictions and for the Best of the Net Anthologies. April's work has appeared in CHEAP POP, Hypertrophic Literary, Journal of Compressed Creative Arts, Narratively, NANO Fiction, Smokelong Quarterly's "Why Flash Fiction" Series, and Thrice Fiction, among others.  She also serves as a submissions editor at SmokeLong Quarterly. Find her online at www.aprilbradley.com and on Twitter @april_bradley.
Ana P., Art Director
Ana is a Zurich-based visual artist and writer, whose work has recently appeared in Storm Cellar, Hayden's Ferry Review, New England Review, BUST Magazine, among others. She is the author of five poetry collections, most recently "Anima" (Dancing Girl Press).
Anna Vangala Jones, Social Media Coordinator
Anna Vangala Jones is an Editorial Assistant in Fiction at Split Lip Magazine and served as Fiction Editor at Lunch Ticket. Her stories have been nominated for the Pushcart Prize, Best Small Fictions, and Best of the Net anthologies, and selected for Longform Fiction's Best of 2018 collection. Her writing has appeared in Catapult, Jellyfish Review, Hobart, Necessary Fiction, Berkeley Fiction Review, and Pidgeonholes, among others. Find her online at annavangalajones.wordpress.com and on Twitter @anniejo_17.
Christine Hopkins, Librarian
Christine M. Hopkins is a queer Haitian American writer and musician living in Iowa. She works at two libraries and writes about women's basketball at various outlets. Her poetry and prose have appeared in FIVE:2:ONE's #thesideshow, Crab Fat Magazine, and more. She tweets @hoptine.
First Readers:
Scott Ray
Scott Ray is from Mississippi. He lives and teaches in Denton, Texas, where he is a PhD candidate at the University of North Texas.
Claire Hodgdon
Claire Hodgdon is a writer based in New York City. She has an MFA in Nonfiction from Columbia University and is working on a memoir. Find her on Twitter at @claire_hodgdon.
Chelsea Stickle
Chelsea Stickle lives in Annapolis, MD with her black rabbit George and an army of houseplants. Her flash fiction appears in Cleaver, Pithead Chapel, Okay Donkey, Hobart, McSweeney's Internet Tendency and others. Read her stories at chelseastickle.com/stories or find her on Twitter @Chelsea_Stickle.
Joaquin Fernandez
Joaquin Fernandez is a recovering filmmaker and Miami native perpetually tinkering with his first novel. His fiction has appeared in Okay Donkey, Cotton Xenomorph, Rhythm & Bones among others. He's also been nominated for a Pushcart Prize and a Best Small Fiction Prize, as well as being A Foreword INDIES Finalist. He can be found on Twitter @Joaqertxranger.
Ottavia Paluch
Ottavia Paluch is a Canadian, disabled high school student. A featured Gigantic Sequins Teen Sequin for 2018, her work is published or forthcoming in The Cerurove, Alexandria Quarterly, The Rising Phoenix Review, and The Hellebore, among other places. She's a blog correspondent for Body Without Organs. Find her complaining on Twitter @OttaviaPaluch.
Michael O'Neill
Michael O'Neill writes fiction and poetry in Chicago. His work has appeared in Maudlin House, Ghost City Press, WhiskeyPaper, Literary Orphans, Unbroken Journal and Great Lakes Review, among others. Follow him @mt_oneill20.
Nedjelko Spaich
Nedjelko Spaich is a Serbian-American writer and ghostwriter living in Los Angeles. He is a graduate of Bennington College in Vermont. He formerly served as the Director of Communications, Membership, & Social Media for the Los Angeles Review of Books. His work has appeared in Jellyfish Review, MoonPark Review, Cagibi Literary Journal, Reflex Fiction, and LAist. Find him on Twitter @Nedjelko and nedjelkospaich.com.
Elizabeth Muller
Elizabeth Muller is a writer living in New Jersey with her husband and three children. She is a graduate of Columbia University and was a finalist for the Barnhill Prize for Creative Nonfiction. Her work has appeared or is forthcoming in Longridge Review, MUTHA Magazine, KAIROS Literary, and others. You can find her on Twitter @eawrites.
Francine Witte
Francine Witte is the author of four poetry chapbooks and two full-length collections, the most recent one is The Theory of Flesh (Kelsay Books.) She also writes flash fiction and plays. She lives in New York City.
Erik Fuhrer
Erik Fuhrer lives in Indiana. He is the author of the poetry collections every time you die (Alien Buddha Press), not human enough for the census (Vegetarian Alcoholic Press), and VOS (Yavanika Press). He can be found at Erik-Fuhrer.com and on Twitter at @erikfuhrer.
Sherrel McLafferty
Sherrel McLafferty is a writer, teacher, and student who resides in Bowling Green, Ohio. Her work has been, or will be, featured in places such as Merrimack Review, Requited Journal, ArLiJo, and Notre Dame Review. Feel free to follow her @AwesomeSherrel via Twitter.
Crystal Cox
Crystal Cox is an undergraduate student at The University of Missouri, Columbia studying poetry and journalism. She is the editor-in-chief of EPIC Literary Magazine and a former poetry intern at The Missouri Review. She is from a rural Missouri town with a population of 281. Twitter: @crystalxcox
Alex Everette
Alex Everette studied English at Bridgewater State University, where he spent two years as an editor on The Bridge: A Student Journal of Fine Arts and Literature and graduated as editor in chief. His work can be found at Coffin Bell Journal, among others. Find more at his website alexeverette15.wordpress.com or his Twitter @author_everette.
Mary Hanrahan
Mary lives in the middle of Michigan with her family and three dogs. Her most recent work appears in Booth, The McNeese Review, Boudin, and Sugar House Review.
Hannah Page
Hannah Page lives near Atlanta, Georgia, where she is getting an M.A. in Applied Linguistics from GSU. She got a B.A. in English and minor in Creative Writing from UWG where she worked as an editor and eventually co-Editor in Chief for Eclectic. While an undergrad, she had the chance to attend Convivio Creative Writing Conference Summer 2018. She worked in the Art industry for a year and currently tutors English. She has a poem being published in Sagebrush Review. In her free time likes to embroider and attend concerts and poetry readings around Atlanta.
Nolan Liebert, Founder
Past and future contributors! Please keep us informed about your upcoming news (publications, workshops, nominations, awards). Email us: pidgeonholesnews@gmail.com.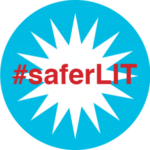 We recognize that abuse and sexual harassment are endemic to the literary community and are committed to keeping our journal a safe space. Please contact us at pidgeonholesmag@gmail.com if you have any questions or concerns.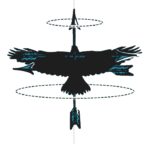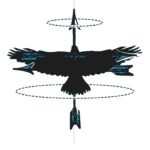 Photo by: Ana Prundaru