i.
At some point you can't claim carousel or roller coaster.
At some point you agreed to the price of admission,
though maybe you weren't intending to become a shotgun
acrobat. Or the mole
desperate to avoid the whacking. But wanting the Fun House mirror
of his smile, maybe a Ferris Wheel proposal, you
keep telling yourself
everything he does is the only thing worth riding in this whole fairground.
Aren't you both in love
with a grand performance? So you start believing his mood swings are the Fortune Teller.
Every argument, some kind of tarot, telling you the love notes
he leaves you
aren't an illusion. Don't you see? To love someone so split in half, you need to believe
in the circus; in the benefits of being conjoined.
Swallow the tincture the Healer carries and proclaim it's real.
ii.
Sometimes I want to murder the Hypnotist inside him.
Strangle the dark magic that compels him to say that he is not a person.
I am just a file. Possibly corrupted. So he must erase everything about me;
about us.
The us I fight with my friends for; the us I lied to my family about. All to have
my very own Magician.
So don't blink. Don't even move or you'll miss the transformation. He may not wake up from
this trance. Learn how to brace for slippage; for absence; vanish.
I hardwire
my heart for the tension it takes to balance us on 6 centimeters of rope. Never
a safety net.
Sometimes
iii.
he tells me he doesn't have organs; or parents; or emotions.
After a decade of loving you, I can fall for
that last part.
I've seen you straightjacket them and not finish the trick.
I've wondered
how long I can hold my breath in the glass tank of your mind. How long until you notice
and they all come rushing back in: love, passion, fear, longing. Everything except
regret. I know that one
iv.
is too hard for you. But you find words like broken, disorder, snap, split hidden
under a trap door. You say Boardlines don't cry, no matter how much they hurt.
And I wonder if you're just talking about yourself.
As though you're in this lion's cage alone. My friends ask me if I've seen you
without your masks,
as if
our house is haunted. I keep telling them you are the most curious mind;
the rarest of bodies; that we belong in this side show, together.
I will still look for you
over and over.
You cover
what is blistered.
You shine the bar I hold for good measure.
You kiss the glitter.
You are the Strong Man.
You do what you
were built for:
you grip
and then,
with everyone
watching, you
let us
go.
—
Natalie E. Illum is a poet, disability activist and singer living in Washington DC. She is a 2017 Jenny McKean Moore Poetry Fellow, and a recipient of an 2017 Artists Grant from the DC Arts Commission as well as a nonfiction editor for The Deaf Poets Society Literary Journal. She was a founded board member of mothertongue, a women's open mic that lasted 15 years. She used to compete on the National Poetry Slam circuit and was the 2013 Beltway Grand Slam Champion. Her work has appeared in various publications, and on NPR's Snap Judgement. Natalie has an MFA in creative writing from American University, and teaches workshops across the country. You can find her on Instagram and Twitter as @poetryrox, on her website, and as one half of All Her Muses, her music project. Natalie also enjoys Joni Mitchell, whiskey and giraffes.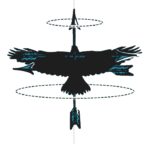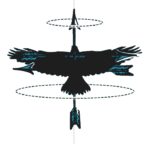 Artwork by: Natalia Drepina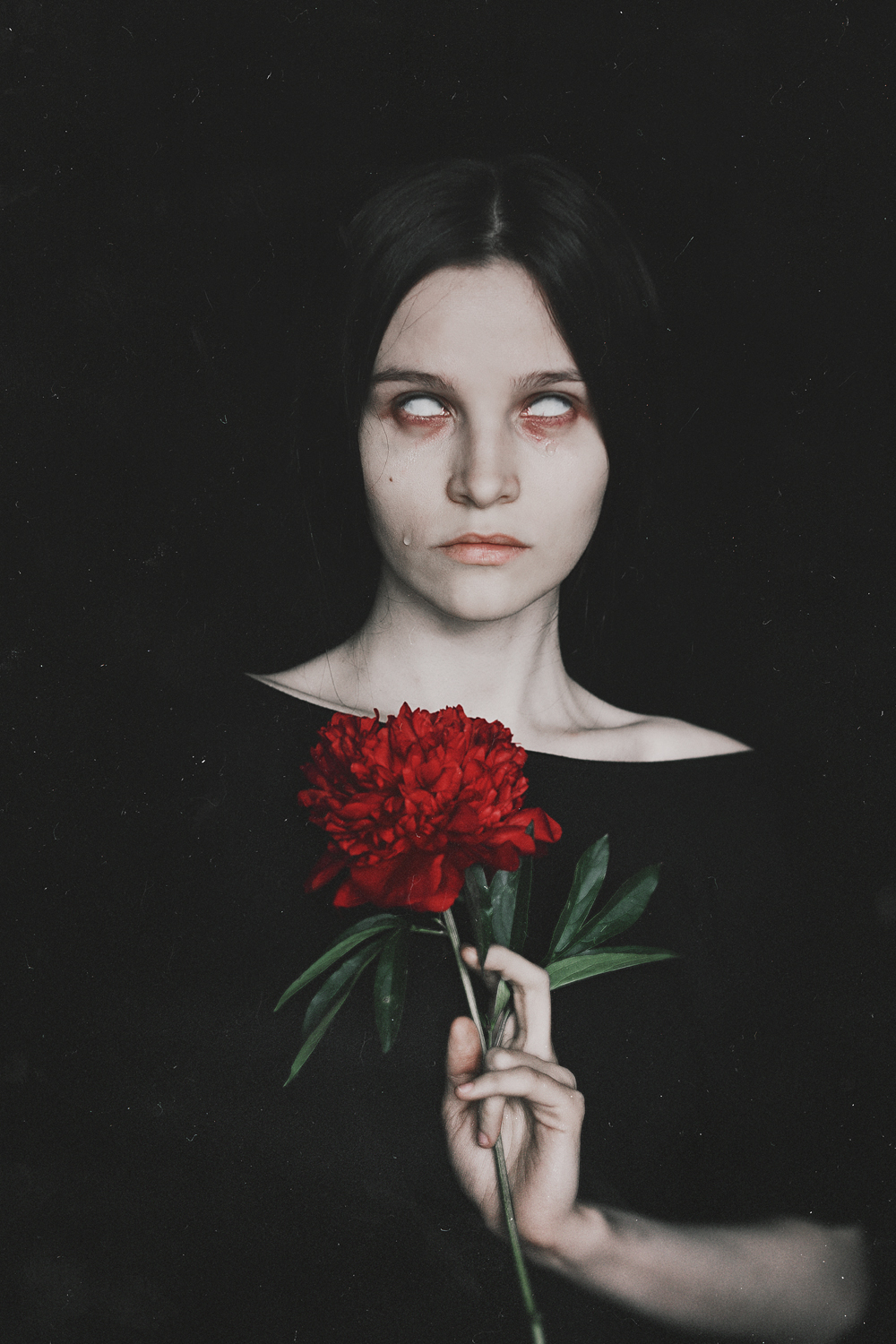 Natalia Drepina was born in Lipetsk, Russia. She is a self-taught photographer who specializes in emotional female portrait photography.  She takes photographs since 2009. Her style is characterized by the bleakness, fragility and minor mood of the past.
Links
Website: nataliadrepina.deviantart.com
Instagram: yourschizophrenia
Facebook: NataliaDrepinaPhotography