Love Poem
Well yes, there's that, she said
referring to the way
I'd offer language poems
as comfort when the world gets in
abrasively, as if a shopping list
composed as one long stanza
that repudiates form
and disinherits imagery
to work like Xanax on the head
were all she needed.
I confess I've known disgrace
yet trying to reverse
the way negotiations fail
when barren verse is used
exposes further who I am.
So here are my intentions
laid out with subterfuge
and words reduced to intellect
exposed on winter hillsides:
I love you, with my failures
on display, and I follow this
with how I'd seen, on my way
to make amends
for poetry that kills, not heightens
our affinity, birds in high formation
over pines, the late sun flaring
through and over them
with the sound
of the lead bird's call trailing off
as a drone or wistful
range-finding song.
Well, yes, there is also that
she said, her face
replacing the impression
I had made with my own
on the pillow prior to rising
to describe the pines
birds, sun, diminishing song.
A Reef Made From Broken White Goods 
If I'd been a diver I'd have gone
with my ability to hold my breath
for three minutes
a skill I learned in church
to enhance my disregard
for what was being said and sung
and travel underwater
to where broken white goods
have made a reef that turns
reflected light to headstones
in a flooded plot
I've been there looking down
when fish like radio-
controlled, silver-plated subs
moved in and out
of washing machines,
fridges with their doors
hanging off or missing, so much
mystery aligned with function,
it was never enough
to lower my head into the sea,
my eyes adjusting to the sting
of salt, and then to the visions,
doubled and riddled
by the current, it was better
to stand above the waterline
and define, between
scribbles of light that break
and mend, imagination's
free-diving memory
over the transactional influence
of the tide.
Shibboleth
We paint our faces on the dark of a Harvest moon and run telecommunications using barbed wire rigged from a utility pole frozen mid-stride on the crest of a spa-town hill. We remain beyond the law while working to improve it from within, as when a police officer trades her gun for heirloom seeds and communal living in what had been a shelter for juvenile offenders. We welcome all who eschew western religion, and are able to sit for long periods without goals. We presage a barren future by showing how the here and now has been underscored by millennial disenfranchisement. Wild cattle are blinded by blood-locks of hair and drill-bits of horn – a spiral of keratin. The sound of a steer being yarded by a cutting of shadow is nothing but the bell of an alarm on the wall of an abandoned abattoir that rings until the light and sound die out like a scene in a film that involved bovine panic in the scrub or the scrubbed-out sound-lab of a killing stall. Diving from a high place into water can be similar to face-palming concrete. The jack-knife or swan-dive that conforms to vertical poise leaves an entry wound that refuses to heal. Given the right conditions, a body can disappear like an envelope of skin between molecules of hydrogen. Monogamy can be maintained as insurance against deceit and kept in a safety deposit box at the heart of a chest that is not unlike the one with an apron of scar tissue from the operation you performed on yourself. Having bypassed truth, simply hotwire hope to a stratum of lies. Proof is a word magicians use to distract the eye. The world is parabolic and fissured with difference. For many, feline emotion is oxymoronic in the extreme, yet I have seen a pair of Burmese kittens deep in conversation with large glass marbles. Between the click and settle of the globes, the kittens would place their eyes to the glass, their cries as tender as anything you're likely to encounter when dogs turn tennis balls to repositories for saliva. To be fully-clothed or naked before a mirror is less a matter of formality than complexities of style, like wearing a bespoke suit while shopping for groceries or vacuuming the pool. Some days you want to take yourself to the cleaners, others you're fine with looking like someone you vaguely remember. The floating glass and backing plate, the hand or full-length version. Stand easy or stand down before the light returns its verdict. A satellite phone will keep you from harm should you lose your way in the Great Sandy, Gibson, Simpson, or Tanami desert. Remain with your vehicle. Hallucinations are a sure sign of dehydration. Should you see a dust devil turn into a Christmas tree, its baubles filled with cool spring water, dial emergency and wait in the shadow of the tree you have conjured from exposure to the elements. When a fixed-wing aircraft comes in past the limp air-sock you've made from a pair of underpants, the pilot looking elsewhere, set fire to your hair and remember you're in love with a box of blades.
—
Anthony Lawrence's most recent book is '101 Poems' (Pitt Street Poetry, 2018). He teaches Writing Poetry at Griffith University, Queensland, and lives with his partner, the painter Julie Manning, on Moreton Bay.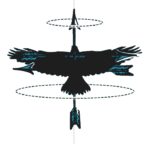 Artwork by: Jaakko Kahilaniemi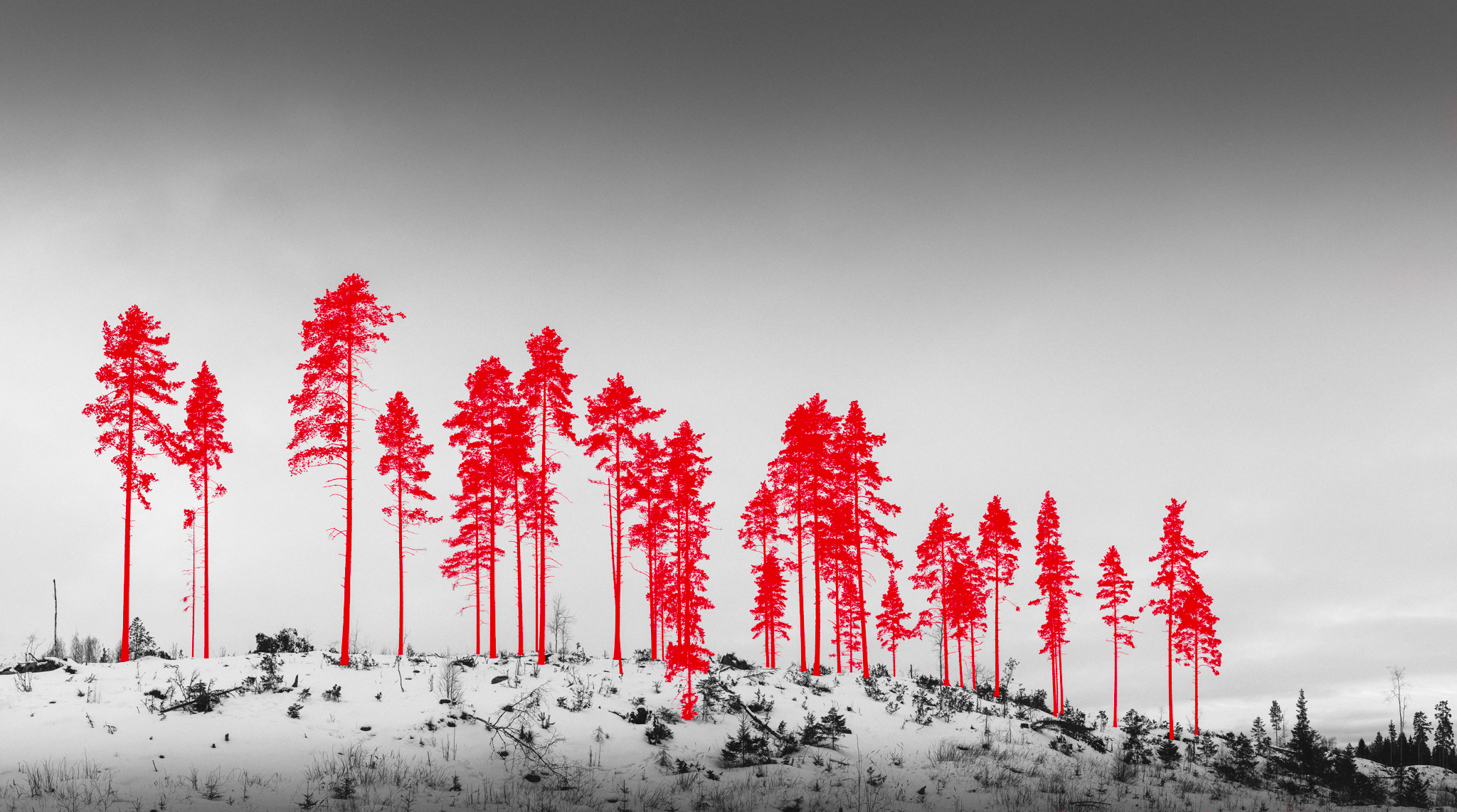 Jaakko Kahilaniemi (b.1989, Finland) received his MA in photography from Aalto University of Art, Design and Architecture in Helsinki Finland in 2018. He won the prestigious ING Unseen Talent Award Jury Prize in 2018 and Majaoja/Backlight Prize in 2017. He was selected as one of the Lens Culture Emerging Talents in 2017. He was also one of the ten finalists in Hyéres Photo Festival and one of the ten finalists in Fotofestiwal Łódź in 2018. 
Links
Website: jaakkokahilaniemi.com
Instagram: @artist_jaakkokahilaniemi