The mother is high strung, red-haired like her daughter, click-clacking all over the house in her city heels looking for things to put in her purse. Her Pall Malls, her Eiffel Tower lighter, lipstick, money, tissues. She calls to these things as she moves around, hoping, I suppose, they will materialize in front of her. The husband is already waiting in the car listening to the radio sports station, something about early trades in the season. Mavis and I are on the floor in the living room making Play-doh cupcakes. Mavis is the nicest little kid I have ever met, too nice if you ask me. One time when I was babysitting, she got her finger stuck in a playhouse, and she sat, her face turning bright red saying only, "Excuse me," until she got my attention. I was holding Baby Joe and by the time I jumped up and undid the latch to open the house again, her finger was swollen and pulsing. Purple. She put the offended finger in her mouth while big silent tears slid down her plump cheeks. When I think of that now, my heart beats da-dum, da-dum da-dum low in my belly. Finally, Mavis' mom finds her necklace, the one with two stars — one for Mavis, one for Baby Joe — and sweeps in on a heavy breeze of her favorite perfume, Opium, to kiss Mavis and Baby Joe goodnight. She says they are going dancing with some neighbors down the street and will be home around midnight. Baby Joe whimpers when she leaves but stops when I pick him up and Mavis goes to the front door and waves to her parents as they drive away. "Goodbye, Mommy. Goodbye, Daddy. Have a good time dancing." She stands there until I tell her they are gone and she should close the door. I drag the playpen into the kitchen and put Baby Joe inside it with some things to chew on and a book that lights up and makes car noises. He has just started sitting up by himself and his eyes are always big like he can't believe all the things he sees. I love looking at him, imagining what it's like to see ordinary things for the first time and not know them. Chairs and tables and plants and lamps, all of them equal in weight and importance. All of them noted and then forgotten again. It gives me a good feeling like not everything has consequences, like your life won't be messed up by any one thing. Mavis' mom has left out a box of mac and cheese and a bowl of peas for Mavis' dinner. Mine too, I suppose. I put the water on to boil and then knife a slab of butter on the peas and put it into the microwave. A tented smell comes from it that makes me nauseous. To make myself feel better I look at Baby Joe. A bubble is coming out of his mouth as he imitates the car sounds from the book. "Bbbbbb, bbbbbb," he says. Mavis sits at the round kitchen table coloring inside the lines of a picture of Minnie Mouse holding a basket of flowers. Each flower is given a different color from Mavis' set of 100 Crayolas. I bought her those Crayolas for her fifth birthday. I don't usually buy gifts for the kids I babysit, but I think about Mavis, about how good she is. It worries me what happens to good girls, how often they don't get what they want. My mother was a good girl, my grandmother too. And me? Half an hour later, as we're finishing dinner, Brick shows up. Mavis doesn't say anything about Brick's visits even though I've never asked her not to. Mavis' mom told me it was okay to have a friend over if I wanted someone to keep me company. They're city folks from Boston. Brick sits watching Care Bears with Mavis while I'm in Baby Joe's room rocking and feeding him his last bottle of the night. I keep the room dark, just the Winnie-the-Pooh nightlight on, and sing Tea in the Sahara to him. He looks at me so seriously while he drinks, curling his fingers around mine, and I think baby or college? Which? When it's time for Mavis to go to sleep, I put her in her favorite Strawberry Shortcake footed pajamas and help her brush her perfect tiny teeth. Then she sings Twinkle Twinkle Little Star while I turn on the moon light. It's a gray plastic disk that lights up to show the phases of the moon, from full to empty and back again. It will go on like that for eternity. When I kiss her on the head, I smell strawberries. I tell her if I ever had a daughter I would want one just like her. But not really. I want one that will fight more, that will have more wants, one who isn't afraid. When I come out Brick is watching the Celtics and I let him. I lay down on the couch and put my head in his lap. It almost feels like this is mine and Brick's house and Mavis and Baby Joe are our children. Only Brick is starting UMass Amherst in the fall and I'm going to Wellesley. My parents can't stop talking about it. But before I can go I have to make an appointment. Brick will come with me because he's nice and because he has to. It makes me so tired thinking of all that. I fall asleep and wake up when I smell Opium and hear Mavis' mom whispering, "Wake up, sweetie, we're home." And I'm in a panic thinking of Brick but then I see he's gone already. He knew to leave me, just as I know I'll leave all this behind. —

Caroline Kim was born in Busan, South Korea, but moved to America at a young age. Her poetry and fiction has appeared or is forthcoming in MANOA, The Michigan Quarterly Review, Spinning Jenny, Meridian, Jellyfish Review, Faultline, The Hunger, and elsewhere. She is a member of the Asian American writers collective, Seventeen Syllables. She currently lives with her family in northern California. Find her at carolinekim.net and @carolinewriting.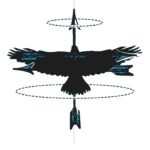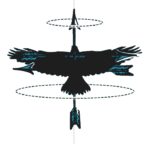 Artwork by:
Sara Lightning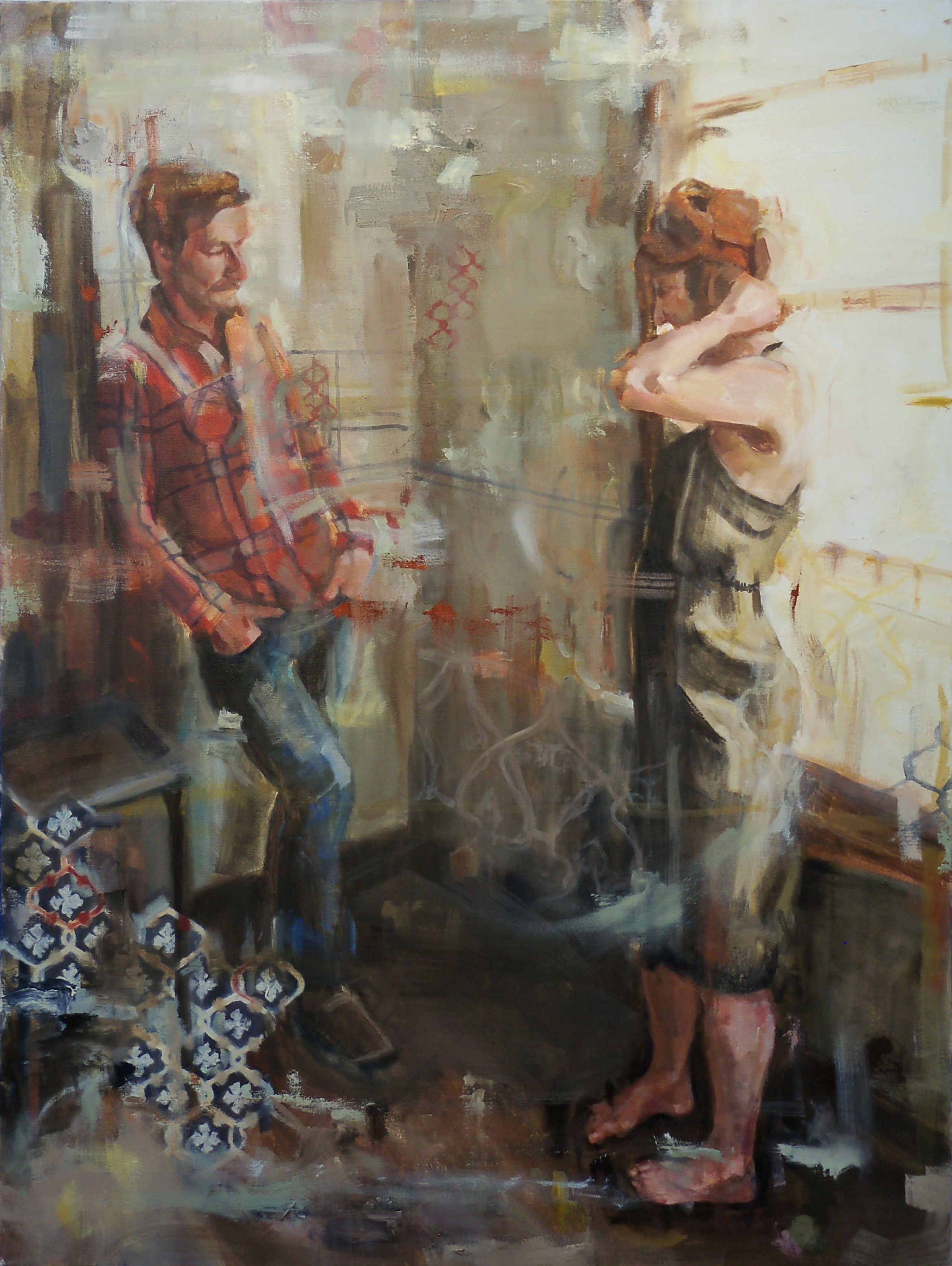 Sara Lightning is a painter from Denver, Colorado, currently living and working in Budapest, Hungary. Her paintings primarily focus on the figure in various states of abstraction, often collapsing pictorial space between the figure and the environment. Her approaches range from creating visual intersections between people and architecture to using patterns as a grounding device against which gestural iterations of the figure are overlaid.
Links
Website: 
saralightning.com
Instagram: 
@saralightningart