"Spaced On Average An Inch Apart" placed second in THE BODY contest (microprose), judged by T Kira Madden.
—
When building a scene here's what you have to tell the audience: Not the big things like who, why, how, but the little things like how cold it is and how unusual the cold is for this month in this city and how specifically green the 8 by 10 rug in the living room is and how (on average) each small, freckly mole on her shoulders and arms is an inch away from another mole.
And how back when she was here on this specifically green rug with her shoulders showing, back when it was unusually cold for this month in this city, she told me that one day prior, she had decided to surprise me with a getaway starting the very next day and she had arranged it with my family so I could go on this road trip to faraway mountains with sleeping bags and maps of backcountry huts.
I got upset on the green rug because I hate surprises and I hate not being involved and she is always so irresponsible and frivolous and how could she possibly have a reasonable route in mind and did she draw lines between the backcountry huts on the map like I want to draw lines between freckles on her skin, and if I'd known earlier I would have done the laundry differently or I would have done the grocery shopping differently and then she got upset too so I said, Sorry, I'm sorry, it's not your fault, it's just that— and I couldn't finish my sentence but I think it's the way you could bite into me like a chocolate and inside would be anxiousness and fear and out of controllness in sweet orangey goo and it's soft and keeps me tame but on the back of your tongue it's sharp and not human, but I couldn't make the right words for that so she got up from the green rug, dusted off the crumbs and hairs and mess that had stuck to her pants, and she walked out.
How was I to know that she'd go anyway, and I called her phone over and over again and filled her screen with texts but it was dead, and it took me months to stitch this alternative ending together, where she stole (not even adopted) a dog, and how was I to know that it'd be my neighbor's Australian shepherd and I suppose that's the only who this story needs because three weeks later that Australian shepherd showed up in a mountain town, a specifically green town, unusually warm for this month in this town, two states away, a hundred towns away, towns are dots on a map spaced (on average) an inch apart, and the dog was alone and it was even worse than a story with a why, it was even worse than a surprise.
—
Julia Dixon Evans is the author of the novel HOW TO SET YOURSELF ON FIRE (Dzanc Books, 2018). Her writing can be found in McSweeney's, Hobart, The A.V. Club, Literary Hub, Pithead Chapel, Paper Darts and elsewhere. Her short story, "Vinegar on the Lips of Girls" won the 2019 National Magazine Award for Fiction.
Artwork by: Ashley Inguanta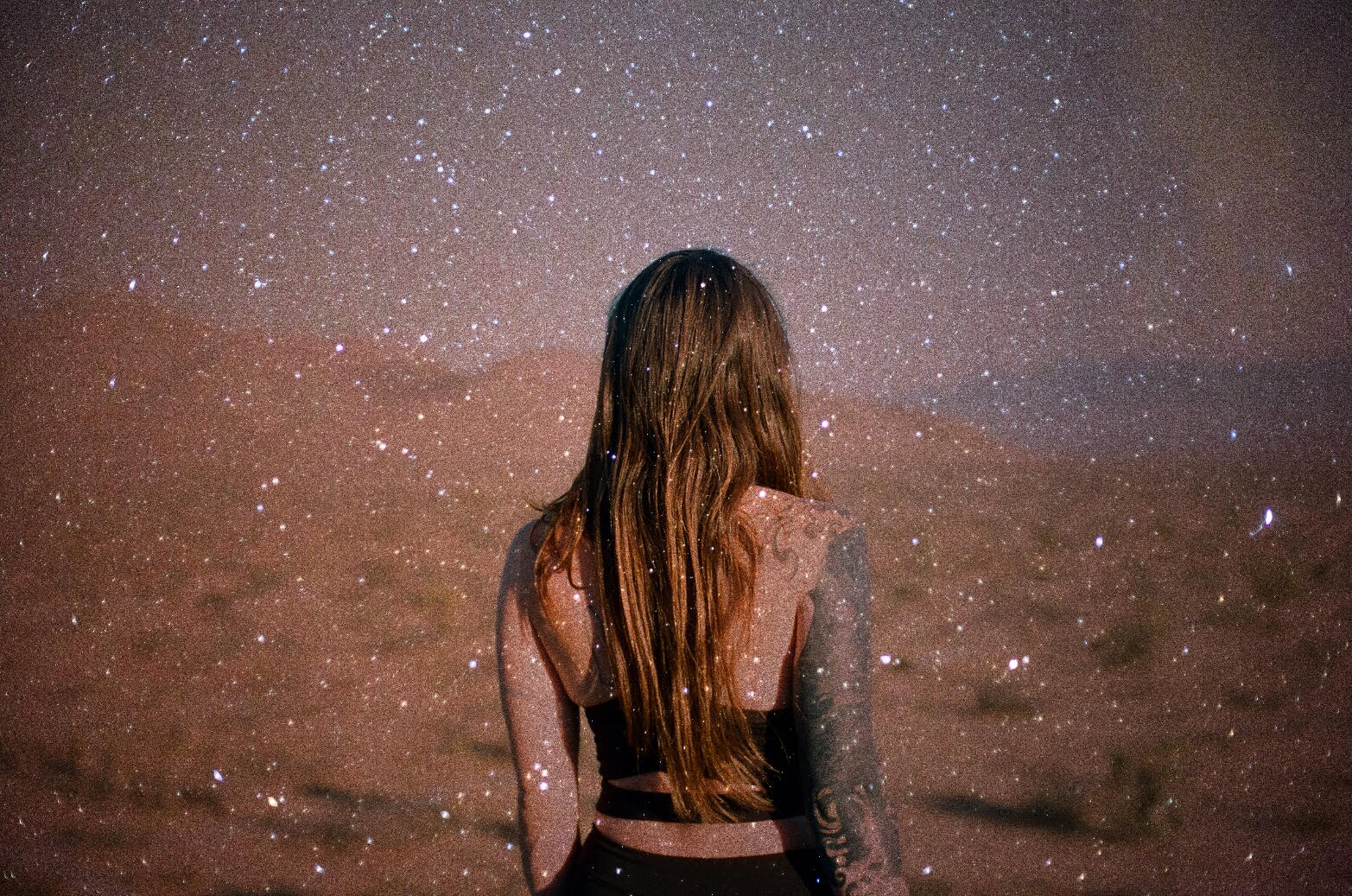 Ashley Inguanta is an art and portrait photographer. Starting out in photojournalism, Ashley found her love for landscape, place, and human expression as she navigated the world of newspapers in the late 2000s. For five years, she served as Art Director to SmokeLong Quarterly, and she's also collaborated on book cover projects with indie publishers like Burrow Press and Press 53. Additionally, Ashley is the author of three collections: A chapbook, The Way Home (Dancing Girl Press 2013); a hardcover art and poetry collection, For the Woman Alone (Ampersand Books 2014); and Bomb, a full-length collection of poetry (Ampersand Books 2016). Her newest full-length collection of poetry and prose, The Flower, is forthcoming with Ampersand Books.