"the body is a situation" placed third in THE BODY contest (microprose), judged by T Kira Madden.
—
An orca whale's fetus cannot survive when the mothers are unable to find enough salmon to eat. Humans have fished the oceans to the point of vacancy, a vast sea not well enough to support the whales. As such, the orca's body relies on its fat to feed the growing fetus, though high levels of chemicals persist, thus poisoning the fetus. The mother then aborts the baby. This fact makes me sob on my bed in the dim room with the abortion pills laying next to me on the comforter. Female geladas, a species of baboon, abort their babies when a strange male enters the landscape. How curious of the baboons to instinctively know it is time to disrupt their pregnancies. All together now: one, two, three. I am thinking of these wild animals on the plains of somewhere distant and the illusion of romantic love, the way it defies temporality, at the sink in my kitchen when I feel a large clot slide into my underwear and I say aloud, "Oh," as if the builder remodeling our house has dropped his hammer onto the wood. I sit on the toilet and look at the mass thickened on to the texture of the pad—the day beginning to stretch toward evening out where the hawk has just pitched for a vole. I would like tea, I think, which is when I have an instinct to locate a stick from my front yard and deconstruct the blood clot, look inside for what holds together the platelets, fibrin strands, tissue. I'm not looking for a body. There is no body. At the same time I'm aborting, I discover my son is searching the Internet for porn. Again. I find the Google searches on his iPod—adult friend finder, porn hub, people having sex, hot girls—and I think it's curious how this disorder of biology and sex, hormones and desire, leads to both pleasure and pain, life and death. What else is there but those things? Love as a bridge between polarities. My son's search for sex is nothing but an impulse for pleasure, more and more of it. And it's superb. But sometimes it hurts. At the clinic, the nurse asked me if I wanted to see the screen while she probed me for an ultrasound. No. Would you like to know if there are two? No. I looked up at the ceiling to the glass beads hanging from the paperboard and then over to the sex toy brochures. I asked for a bag of condoms. The nurse told me there was no yolk sac but that I was six weeks pregnant. In marsupials, mothers have the ability to abort fetuses because they grow on the outside. If the babies aren't right. Or if the mothers don't want them. At home, because I want beauty and less awareness of my uterus, I turn on the movie Before Sunrise while I suck the Misoprostol and let the pills dissolve in my cheeks. They taste like nothing and sour chalk. The movie is too romantic because it's youthful and spontaneous and it makes me sad though Ethan Hawke and Julie Delpy are pretty to look at. The two create a new intimacy of which I long for and I think about the story of my body then, the state and condition, its scars, skin, fat, marks, this container from which I love men and create babies, this body as a position of great learning, a text from which I can account the ways I've fucked and lived and someday, the way I will die.
* Simone de Beauvoir
—
Melissa Matthewson's essays have appeared in DIAGRAM, Guernica, American Literary Review, Mid-American Review, Bellingham Review, River Teeth, Essay Daily, The Rumpus, and Sweet among others. Her work has earned an AWP Intro Journals award and has been listed as notable in Best American Essays. She holds degrees from UC Santa Cruz, University of Montana, and Vermont College of Fine Arts. She currently teaches at Southern Oregon University. Her first book of nonfiction, Tracing the Desire Line, was published in September 2019 from Split Lip Press.
Artwork by: Ashley Inguanta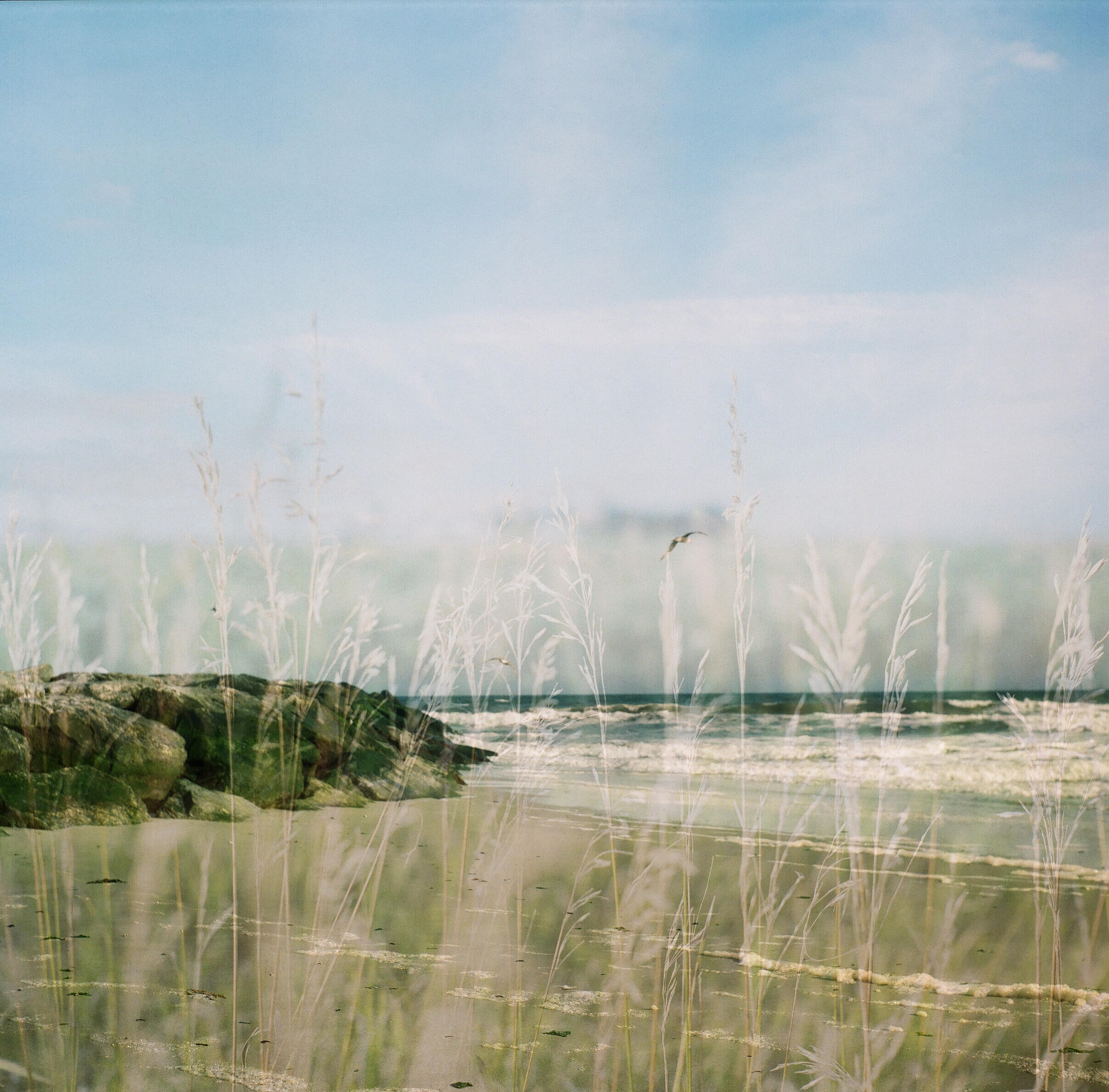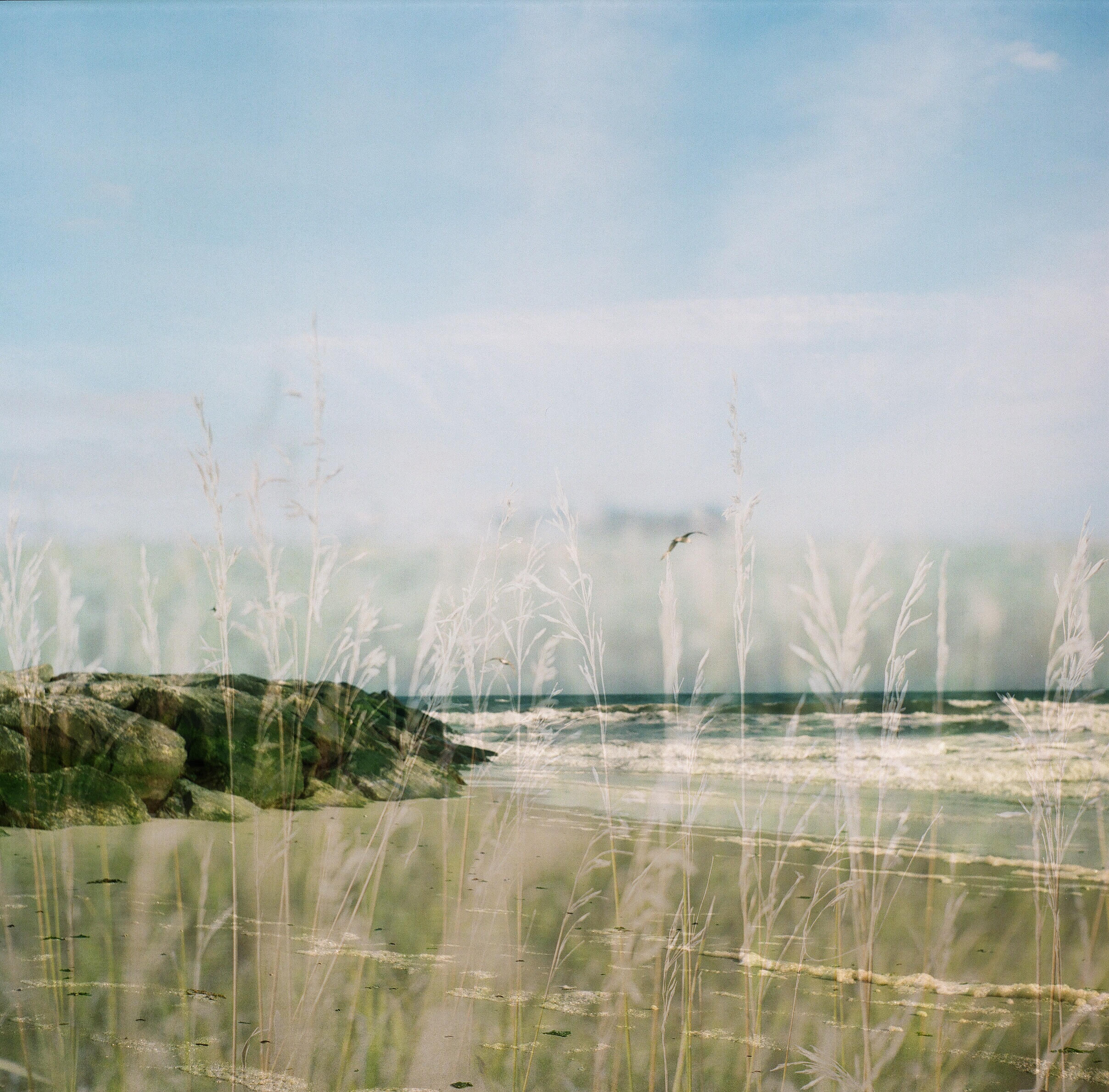 Ashley Inguanta is an art and portrait photographer. Starting out in photojournalism, Ashley found her love for landscape, place, and human expression as she navigated the world of newspapers in the late 2000s. For five years, she served as Art Director to SmokeLong Quarterly, and she's also collaborated on book cover projects with indie publishers like Burrow Press and Press 53. Additionally, Ashley is the author of three collections: A chapbook, The Way Home (Dancing Girl Press 2013); a hardcover art and poetry collection, For the Woman Alone (Ampersand Books 2014); and Bomb, a full-length collection of poetry (Ampersand Books 2016). Her newest full-length collection of poetry and prose, The Flower, is forthcoming with Ampersand Books.