You hid the light somewhere
and deny me the return.
I know this darkness is fictitious
because before you left fireflies
landed on my hands. You were you
and we were intertwined bodies
on the same bed. Neither of us
saw the eclipse. We became cold,
nothing more than acquaintances,
and night turns out to be inaccessible.
We couldn't dismount it together.
You hid the light somewhere,
planted it in someone else's eyes.
Now that you no longer exist
nothing dawns inside me.
—
Sergio A. Ortiz is a two-time Pushcart nominee, a six-time Best of the Web nominee, and 2016/17 Best of the Net nominee. His poems have appeared or are forthcoming in Valparaiso Poetry Review, Loch Raven Review, Drunk Monkeys, Algebra Of Owls, Free State Review, and The Paragon Journal. His chapbook An Animal Resembling Desire will be published by Finishing Line Press.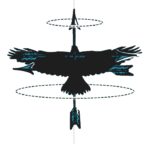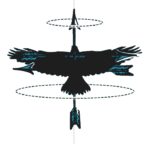 Photo by: Ana Prundaru