Kenny the tiger died like Gregor, of misunderstandings
and loneliness. We like to anthropomorphize what we don't understand,
ingredients of our nightmares and, of course,
what we pity. Researchers aren't sure
if Down Syndrome is the right diagnosis,
but one thing is certain:
They called Kenny sweet. So bizarrely adorable
in his ugliness—squat little body and mushroom
face that made him look stupid. Safe. Tigers,
they should be feared. We should tremble
in respect at their swaying, that wild
in their eyes. What was there for Kenny
but overcompensation with kindness? Sticky fingers
grabbing at his bars and children delighting
in his differences? Whatever killed him,
it wasn't the inbreeding. Not the side effects
of his body born bad. He knew there was nothing
like him, mistook the zoo
for a circus. The cage for a freak show stage.
What aloneness there must be
when you're damned to this world with no body.
A horror body. A body like no other.
And what a gift, what lightness,
you must feel when leaving that broken shamble
behind like trash, a crumpled pile of starts
that just weren't good enough for here.
—
Jessica Tyner Mehta is the author of The Last Exotic Petting Zoo (nominated for a Pulitzer Prize) and What Makes an Always published by Tayen Lane Publishing. She is the founder of MehtaFor, a writing company which serves a variety of clients including Fortune 500 enterprises and major media outlets. Her company received the national bronze award for Startup of the Year from the American Business Awards in 2015.
Jessica received a Writers in the Schools (WITS) residency from the Oregon Literary Arts Council for 2015-16. As a member of the Cherokee Nation, Jessica offers complimentary writing and editing services through her company to Native American students and non-profits based in the Pacific Northwest and/or serving Native communities.
She received her master's degree in writing from Portland State University, and established The Jessica Tyner Scholarship Fund in 2013. An extensive traveler, she has lived in England, South Korea and Costa Rica. She's a certified yoga instructor, avid runner, and collector of first edition books. Jessica currently lives in Portland, Oregon.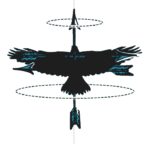 Photo by: Ana Prundaru