She is afraid, suspicious
she will be told to leave
she will lose her home
she will lose her life.
Her hair is black and long
her hair is straight
her eyes like onyxed almonds
her skin pearled perfectly, but
when she came she couldn't walk
when she tried to eat, she failed,
when she was left alone to sleep
when she was afraid, she cried.
Now young and eager for her life
now checking college open house
now cringing on uncertain ground
now she is that frightened nine-month-old again.
—
Residing in Kentucky, Hilda Weaver is a late comer to published poetry, although she has been writing most of her life.  She is the mother of three, the grandmother of four, and the great grandmother of seven.  Her poems have appeared in many different journals, and she writes collaborative poetry with three other women who publish under the name wild soft. One of their pieces has recently been nominated for the Pushcart Prize. A retired psychotherapist, Hilda continues to live an active lifestyle – well, as active as she can.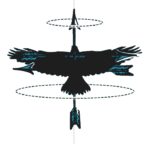 Photo by: Ana Prundaru