Your story "Dreams & Grief & Love Things" appeared with us in our CULACCINO issue. Can you tell us a little bit about your inspiration for the piece, and how you feel like you've grown as a writer since having it published? "Dream & Grief & Love Things" was one of the first pieces I wrote for a manuscript I just recently finished called [neurotic love baby]. At the time I was delving into the project, I'm not sure I knew what it was that I was writing about, but it felt like it was about "dreams & grief & love things," thus the title for the poem. I think I am probably still writing about the same things, but hopefully with a bit more clarity and intention. What advice would you as a writer now, give you as a writer then? Probably the same advice I received then as a writer that I didn't (and still probably don't) adhere to enough—read more than you write, and write a lot. What time of day do you do most of your writing? Describe your writing rituals and your creative space. I love the mornings, and I will often write outside on my deck with my computer or notebook. I always start my writing with a continuous free write, no stopping, no editing. Sometimes thats all I'll get from a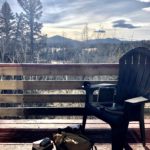 writing session, and sometimes it will move into an editing process. I can rarely sit and write for more than twenty or thirty minutes at a time. For me, what keeps the ritual of my writing process nourished is pairing it with other things that make me feel good—reading, stretching, meditating, being outside, coffee. If I can combine all of those things into an hour, I'm happy. Are there repetitive themes within your writing? Where do you draw inspiration for these themes, and how do you find yourself drawn to them? Honestly, I think I'm still mostly writing about dreams & grief & love things. I'm not sure what draws me to them, but I'm hoping they'll leave graciously when they are ready to, and invite something new in. Our goal is to publish absurdly unclassifiable literature. Do you have a favourite piece of writing that goes against the grain? All of my writing is a little wacky, and it is usually procures a cross-genre/experimental/ hybrid label of sorts. Lately it has had a surreal or macabre flavor to it, which has been really fun to write and probably my favorite thing to work on right now. I've had a hard time lately just sitting down and trying to write a normal poem, whatever that means. Sometimes I will sit and challenge myself to try and write sestinas or formal verse, they are often really, really bad, but great practice. I look to other writers to keep the weirdness inspired. Some of my favorites are Nate Slawson, Eileen Myles, Jake Grieco, Clarice Lispector, CA Conrad, Gabby Lessons, Selah Saterstrom, and Shawnie Hamer. What pieces and/or projects are you currently working on? I am still always adding final edits to my memoir/anti-memoir manuscript, and I am also working on what is now a series of surrealist character and landscape vignettes, a project that is hopefully progressing into a bizarre cohesion or sorts.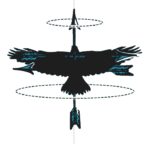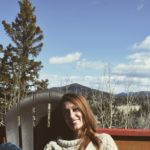 Marie Conlan is a poet and graduate from the Jack Kerouac School at Naropa University. She was named a 2017 finalist for the Noemi Press Book Award for Prose, and her work has most recently appeared in Bombay Gin, fields magazine, Broad!, and Pidgeonholes magazine. Originally hailing from Minnesota, she nows resides in the High Rockies of Colorado.